Your success is at the heart of all we do at ActionCOACH Oakham.   Whatever your aims and goals for your business, it will be easier to get there with support and challenge from experienced business growth specialists.  We believe in the power of small businesses to change the world for the better and we want to help you to change your future.
We are part of a Global Organisation dedicated to the local business community.
Working with business owners of all sizes in the East Midlands, Angela and Rupert Turton lead a team of coaches and support staff who are dedicated to your success.
ActionCoach Oakham – Vision
Vision is made up of 3 elements: Values, Purpose and Envisaged Future, ours are below:
Our core values:
Trust, Commitment, Accountability, Respect, Challenge
We will not work with anyone we do not trust to be honest and open with us. We strive to be worthy of your trust.
When we make a commitment to a client or to an action, we will do everything in our power to bring that to fulfilment, we will not make a commitment we know we will not keep.
We take responsibility and ownership of our actions; we hold ourselves to account and we will hold our clients to account as well.
Respect for others is fundamental to all we do. We respect your right to choose and your right to opinions we might not agree with.
We believe that when we challenge ourselves and others great things happen.
Our Purpose:
Our purpose is to assist businesses to fulfil their potential, whatever that might be so that their owners have freedom of choice.
Our Envisaged Future:
Every business owner will have a someone they can trust to help them reach their potential, the economy will be driven by successful owner managed businesses that create jobs and allow the local area to flourish.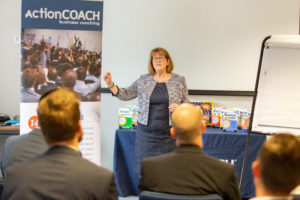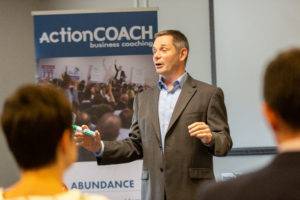 Get In Touch
How Can We Help You?
Send a message
Contact info
Oakham - ActionCOACH The King Centre
Main Road, Barleythorpe
Oakham,
LE15 7WD